---
Cleanstreak™ Magic Mop (Reservation £1)

To receive this offer, simply place a £1 deposit . You'll be locked in for our exclusive discount AND be a part of a VIP group who has access to the Magic Mop page when it goes live. Puttng a £1 deposit locks in a 50% off our £89 MSRP starting at £49
This means you you'll pay £49 for a Magic Mop once the page goes live. Considering there will be a limited amount manufactured we highly recommend you do this if you are serious about purchasing a Magic Mop.
KEEP YOUR HANDS
CLEAN
The magic happens here! With the Magic Mop, you can clean your floors without having to worry about getting your hands dirty! Its Innovative clean and dirty water separation feature allows you to easily switch between wet and dry mopping, ensuring that you can clean effectively without having to constantly wring out a dirty mop.
LEAVE NO CORNER

DIRTY
Are you tired of struggling to clean those hard-to-reach corners and crevices with your traditional mop? The square head design of the Magic Mop with a 360° swivel action ensures that you'll never have to worry about leaving any spots untouched!
SUPER ABSORBENT & 

REUSABLE MOP HEAD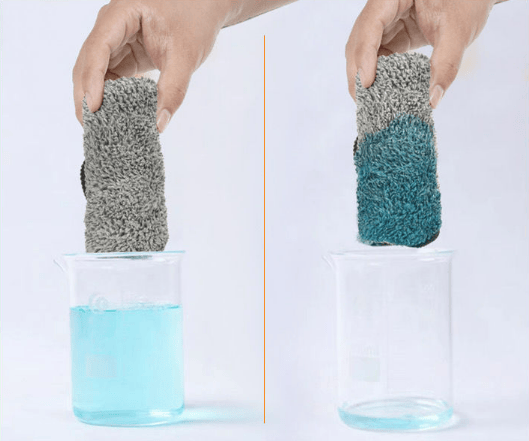 The Cleanstreak Magic  Mop is equipped with thickened and encrypted reusable/ washable microfiber mop cloth, which can quickly absorb water within 5 seconds and has superb adsorption ability, firmly locking in the dust, dirt and liquids of any thickness.
REMOVE DIRTY WATER
WITH EASE
The MagicMop makes it easy to dispose of sewage and dirty water without straining your back! Its convenient drain hole allows you to easily empty the mop without having to lift a heavy bucket. No more awkward bending or awkward spills – just a quick, simple process that allows you to finish your cleaning tasks more efficiently.
SAVE MONEY

ON WATER
Our innovative water separation system allows you to clean your floors with minimal water usage, saving you money on water in the long run! Making it an eco-friendly and efficient choice for maintaining a clean home.
Disclaimer: We will be only shipping to the UK & Ireland to begin with. Soon after we will expand to other countries.

Have a look at what our early testers have to say about the Magic Mop!